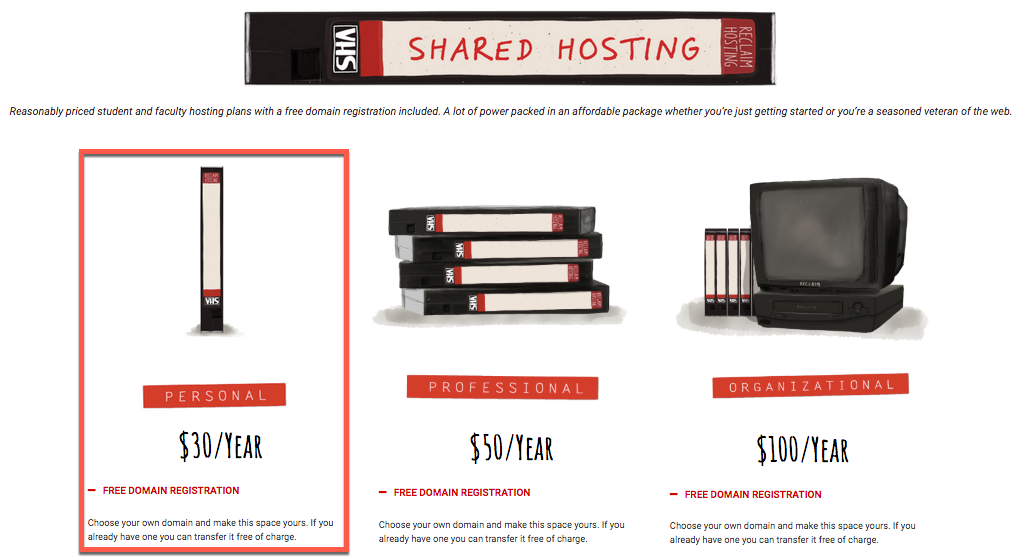 As I mentioned in the syllabus, I highly recommend Reclaim Hosting. You won't get better service anywhere and the price is great considering all the features you get.
The Reclaim Hosting Student/Personal Plan is the best option for the types of work you will be doing this semester in ENGL201.
When you select your desired domain you will proceed to a checkout screen. Here is a screenshot of the checkout screen.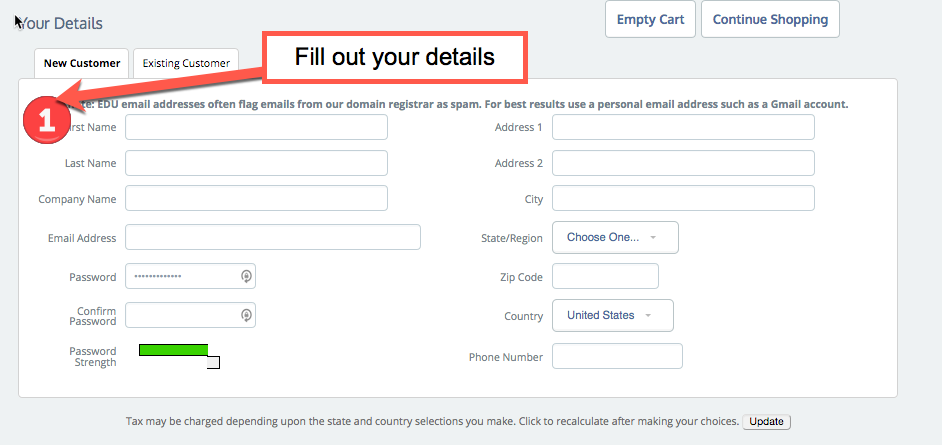 The video below illustrates how you can get your domain setup using CPanel at https://reclaimhosting.com/shared-hosting/
After you get your domain setup you will need to install WordPress using the helper application Installatron. This short video illustrates this process.
Note: In Installatron, leave the field Directory (Optional) blank.
The installation will only take a few minutes. Once it is complete, login to your new WordPress site and start exploring your Dashboard. This video below briefly outlines WordPress
Your WordPress powered website features a new content editor released in late 2018 called 'Gutenberg'. The video below briefly outlines how the content editor enables you to create great looking websites without the need to know a line of code.
Start experimenting with themes to explore how you would like you site to look.
Please ensure your About page is complete by Friday, September 16

Your About page is essentially a page in WordPress all about you. The video below from a designer outlines a few items you might consider including in your About page. Have fun creating your page and feel free to include photos, video, audio along with your writing.
When your About page is complete, please post it in the Town Hall channel in our Mattermost space.
Don't panic if you get stuck. Connect with us in Mattermost and we can help you through any issues you encounter.