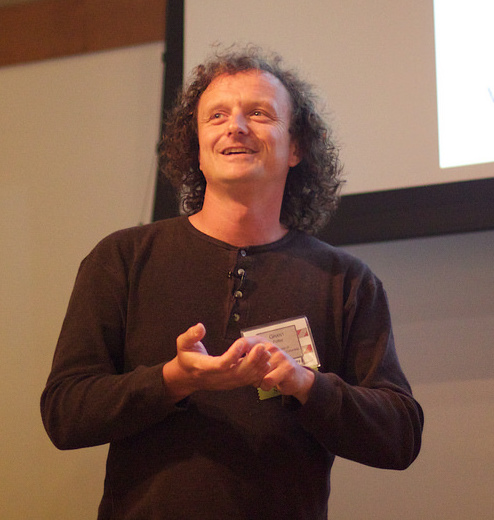 Grant Potter has been a faculty member at UNBC since 2007 and works with the UNBC Centre for Teaching, Learning, and Technology overseeing the university's instructional design and instructional technology operations.
Grant is an advocate of open educational practices, open source software, and the potential of the open web for teaching and learning.  Grant's ethos and approach is evidenced by his work with https://ds106.us, https://muraludg.org/, and https://opened.ca.
Grant writes and collects bits of the web at https://networkeffects.ca.  
When not at a computer screen, Grant can be found making all sorts of noise with instruments and amplifiers or sailing a boat far from shore.
---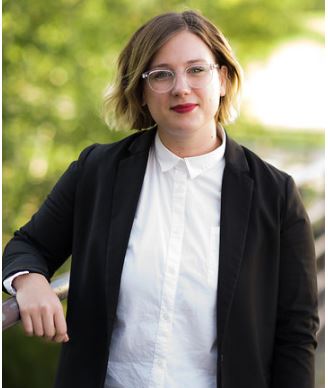 Annelise Dowd has been the Research & Learning Services Librarian at UNBC since July 2017 and also serves as the English subject librarian. Annelise spends most of her time teaching about research and scholarship.
Annelise discovered the digital humanities while working on a project in the McGill Digital Initiatives Lab in graduate school and was immediately hooked. Annelise is predominantly interested in the way that DH projects can unearth repressed histories and give agency to marginalized voices.
You may have noticed that Annelise is listed as an "embedded librarian" in the syllabus. In this context this means that instead of joining a class for a single research guest lecture, the librarian is "embedded" within the physical or virtual space of the class, providing instruction and expertise when students need it most.
Away from the library, Annelise is likely riding a bike, trying to find somewhere to sing karaoke, or thinking about how we can make this world a more accessible place.